3 Vacancy available.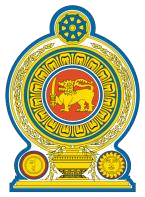 MINISTRY OF EDUCATION
HIGHER EDUCATION DIVISION
Science and Technology Human Resource Development Project
Applications are invited from qualified citizens of Sri Lanka for the below mentioned posts of the Science and Technology Human Resource Development Project (STHRDP), which is implemented by the Ministry of Education.  This project is funded by the Asian Development Bank (ADB) for the construction of fully equipped Engineering Faculty for the University of Sri Jayewardenepura and three Technology Faculties for the University of Kelaniya, Sabaragamuwa University of Sri Lanka and Rajarata University of Sri Lanka. The total value of the Project cost is US$ 165 million.  The project duration is year 2018 to 2024.
S.N.

Designation

Number of Posts

Salary Level

Institute

01

Management Assistant

02

 as per Management Circulars 01/2019

PMU Office

02

Management Assistant

01

PIU (University of Sri Jayawardenepura)
Management Assistant (PMU & PIU)
Minimum Qualifications & Experience as below:
(i)   Pass in three (03) subjects in G.C.E (A/L) and pass in six (06) subjects in   G.C.E (O/L) in one sitting with four credit passes including Sinhala/ Tamil, Mathematics and English and Two years working experience in foreign funded project
General Conditions
It is compulsory to fulfill all the qualifications relevant to the post by each applicant on or before the closing date of applications.
Age Limit:
Be less than 64 years of age at the closing date of applications.
Salary    :
Salary and other allowances entitled in terms of the Management Services Circular No. 01/2019 dated 05.03.2019 and relevant amendments.
Service Conditions:
Officers will be appointed for one-year duration on contract basis. It may be extended that period annually considering the performance and the service requirement.
Closing Date:
17th February 2023
Other Benefits:
 For the Employees Provident Fund, the employee will make 8% contribution and the employer will make 12% contribution and the employer will contribute 3% for the Employees' Trust Fund.
It is required to mention the Institute which you are applying for on the top left hand corner of the application.   A self-prepared application with all complete details on qualification, experience and other relevant details together and names of two non -related referees should be sent by the registered post or by hand on or before the closing date to the;
Project Director
Science and Technology Human Resource Development Project
Ministry of Education
363 E, Horagahakanda Road,
Thalangama North,
Koswaththa,
Battharamulla,